Fáilte
St. Brigid's GNS was established by the Holy Faith Sisters in 1928 to cater for the educational needs of the children of Killester parish and the surrounding area. The school supports the principles of
"inclusiveness, equality of access and participation in the school and respect for
diversity of values, beliefs, traditions, languages
and ways of life in society"
We are committed to nurturing the Catholic faith through religious education, preparation for the sacraments and through the ethos of the school. The ethos is demonstrated through respect shown for each person in the school - pupils, members of staff, parents and visitors. We value our relationship with parents and the community and we are committed to working in partnership with all involved in the education process so as the best interests of each child are catered for.
Latest News
The girls in Ms.Delany's 6th Class have been busy over the past few months working on their knitting and have now completed some beautiful pieces! Well done girls!
Also included in this album are photos of other Art and Crafts completed by the girls including painted canvas bags. 
As you can see from the photos the girls had so much fun using Tangrams in Maths!
The girls in Ms.Kearney's class made lovely personalised clay slabs! (last photograph).
Great work all round girls!
Click on the image below to view more photographs..
Bhaineamar an-taitneamh as an tseachtain seo! 
We had a great week of craic agus sparoi sa scoil as each of the classes made a huge effort for Seachtain na Gaeilge. Throughout the week the girls made an extra effort to speak as Gaeilge in their classes, in the corridors and in the school yard. 
On Tuesday, we had a ceilí in the halla where each of the classes performed an Irish Dance. On Wednesday, we had the trad group visit the school to give workshops to the classes. On Thursday we had 'Lá Glas' with the children and teachers wearing green! The classes came together in the hall to perform some very popular Irish songs with actions!
'Míle Buíochas' to Ms.Kearney for coordinating the week and to all the teachers who prepared the children for the activities. 
Click on the image below to view lots of photographs ...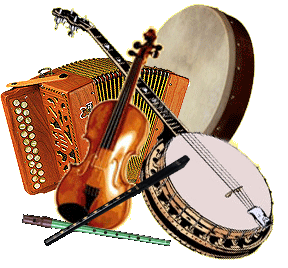 The girls in Ms. Wickham's Class are learning about the work of artist Yvonne Coomber. Her raindow drenched paintings sing of tumbling hedgerows, tangled meadowlands, open moorlands and magical forests. The artists intention is to transport the viewer to a place of happiness that is literally saturated in joy. A place where paint smiles!
The girls certainly succeeded in doing so with their beautiful work. Well done!
Click on the image below to view more photographs...
Ms.O'Donovan's 4th class have been busy at work completing projects on the Maori People of New Zealand. The girls, working together, carried out lots of research and then complied their findings into their project books.
BrigidsGNSKillester