Fáilte
St. Brigid's GNS was established by the Holy Faith Sisters in 1928 to cater for the educational needs of the children of Killester parish and the surrounding area. The school supports the principles of
"inclusiveness, equality of access and participation in the school and respect for
diversity of values, beliefs, traditions, languages
and ways of life in society"
We are committed to nurturing the Catholic faith through religious education, preparation for the sacraments and through the ethos of the school. The ethos is demonstrated through respect shown for each person in the school - pupils, members of staff, parents and visitors. We value our relationship with parents and the community and we are committed to working in partnership with all involved in the education process so as the best interests of each child are catered for.
Latest News
On the last morning before the start of the Christmas holidays, all the classes came together in the hall.  Every class sang songs for the rest of the school.  Some classes also did some dancing to go with their Christmas songs and played musical instruments.  There was a great variety of different Christmas carols.  It was a very enjoyable festive morning for everyone.
Click on the image below for more photos
The girls in Ms.O'Donovans class 5th class have been busy rehearsing their Christmas dance and song routine.
Click on the video below to watch..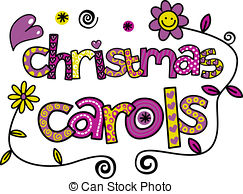 Our choir performed some festive favourites, songs from the movies and traditional Christmas songs at our annual Carol service held in St.Brigid's Church on Tuesday last. It was a wonderful evening where the school commmunity came together to listen to the girls sing while also getting the opportunity to take some timeout from the busy lead up to Christmas. Special mention to Ms.Flynn and Ms.Nagle for all thier hard work preparing the choir for the service.
Click on the image below to view more photographs..
The girls in Junior and Senior Infants have been very busy over the last few weeks learning songs and dances for Christmas.  The Junior Infants sang a variety of Christmas songs and showed off their nice dance moves.  Senior Infants performed an energetic Nativity play called "A Wriggly Nativity," with lots of music, dancing and costumes.  The classes performed for the whole school on Tuesday and for their parents on Wednesday.  The classes really enjoyed this experience.
Click on the image below for more photos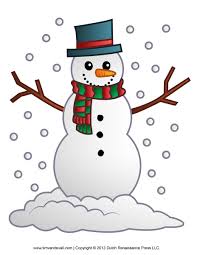 Ms.Farrell's 1st class did lots of snowman activities this week. We sang 'Do you want to Build a Snowman?' from the film Frozen, we read the story The Sparkly Snowman, we wrote instructions 'How to Build a Snowman', we did some mindful snowman colouring, we made little snowmen from clay and we watched The Snowman animated film. It was SNOW MUCH FUN!!
Click on the image below to view more photographs..