Fáilte
St. Brigid's GNS was established by the Holy Faith Sisters in 1928 to cater for the educational needs of the children of Killester parish and the surrounding area. The school supports the principles of
"inclusiveness, equality of access and participation in the school and respect for
diversity of values, beliefs, traditions, languages
and ways of life in society"
We are committed to nurturing the Catholic faith through religious education, preparation for the sacraments and through the ethos of the school. The ethos is demonstrated through respect shown for each person in the school - pupils, members of staff, parents and visitors. We value our relationship with parents and the community and we are committed to working in partnership with all involved in the education process so as the best interests of each child are catered for.
Latest News
A great day was had at the Spar 5-a-side tournament in Abbotstown. Each team had four matches to play. There were lots of excellent performances and results on the day. Team 1, managed by Brian, were knocked out by the group who won their group overall. Team 2, managed by GAry, topped their group and have now qualified for the Dublin regional finals on April 25th. Well done to all involved including Ms.Farrell and Noel! 
Click on the image below to view more photographs...
Well done to our school choir who were performed so well in this weeks Feis Ceoil in St.Bartholomew's Church. The girls won 1st place in the Sacred competition and came 2nd in Feis. The girls, along with Ms.Wickham, Ms.Flynn and Ms.Howard have dedicated so much time to preparing for this big event and their hard work paid off! Maith sibh a chailíní!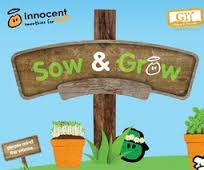 Ms. Farrell's 5th class have begun the Sow & grow initiative for 2018. The girls planted cress, spinach and peas. They studied the process of photosynthesis and now know that plants are autotrophs and use sunlight to make their own food. the girls are looking to caring for their plants and watching them grow. They are also looking forward to harvesting the crop in a few weeks time and tasting them!
Click on the image below to view more photographs... 
The girls in Ms.Flynn's 1st class designed and made Greek masks recently. When theatre first started in Greece, male characters played male and female parts. To show the difference between the two, white masks represented female roles while brown masks represented male characters. the girls in 1st class looked at examples and noticed that emotions could be portrayed in the masks by changing the shape and size of the eyes and mouth. 
Click on the image below to see some of the wonderful creations by the girls... 
BrigidsGNSKillester